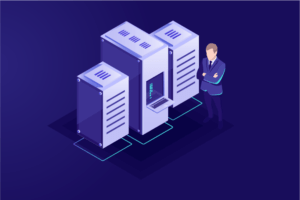 You built a successful business, invested in the development of a financial plan… and now you must take the time to think about implementing a reliable computing infrastructure and integrating all your systems; on which your future business activity will be established. Right Vision excels in creating unique IT infrastructures, which serves the company's needs in a perfect manner.

Installing NetApp, Dell EMC, IBM, Open-E Storage Systems

Installation and configuration of servers based on Windows and Linux operating systems, Exchange 2010/2013/2016 mail services, Active Directory, Terminals, databases - MSSQL and MySQL, Apache and IIS web servers, etc.

Implementing an automatic system to monitor and control the company's computing infrastructures
Right Vision offers a variety of IT service packages, meeting your business's individual needs: Your success is our success!

Creation of new IT infrastructures, as well as modernization and technical support of existing

Ensuring enterprise information security through rigorous auditing

Free time to plan business advancements
For information about IT services for your enterprise, please contact!